BENEFITS & FEATURES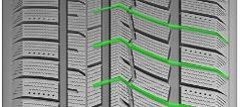 Ice-axe shaped pattern groove design provides excellent grip on snowy conditions.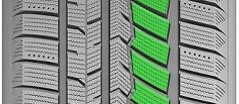 The zigzag patterns increase the friction between tires and snowy road, reduce the chance of the car slipping on the snowy road.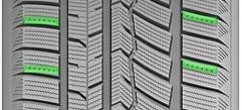 Special round hole design inspired from the bionic gecko's toe, increasing surface adsorption capability between the tire and ice whilst providing excellent traction and braking on hard ice and snowy road conditions.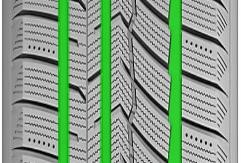 Special silica compound & soft tread for excellent traction and braking performance on snowy surfaces.
3 wide lugs provide excellent water dispersion performance.

3D sipes ensure the pattern blocks to squirm with each other and provide interlocking function, taking into account the tread rigidity.